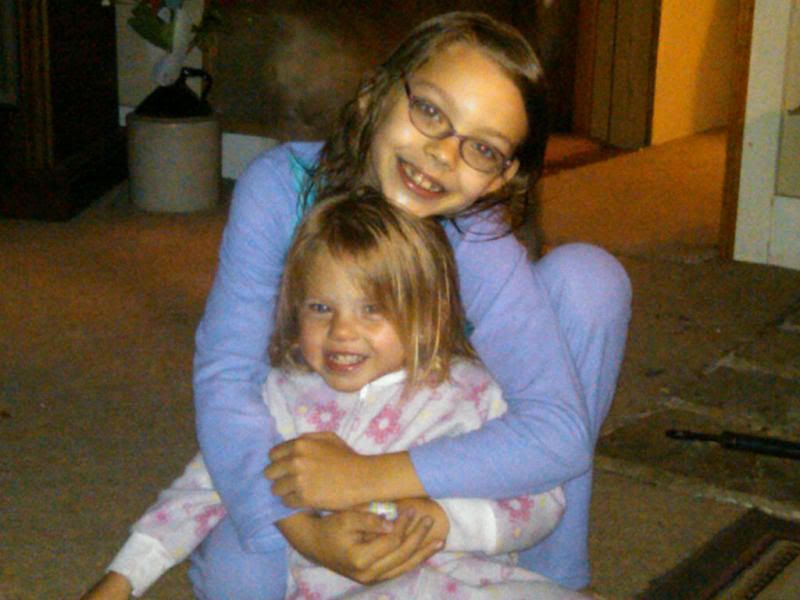 My life as a mother began at the end of August 2004. I was living with my new boyfriend who had an almost 3 year old daughter who came to live with us for 3 months. Seeing as my boyfriend was a truck driver and I was left to manage this little girl. That was how I fell in love with Maddy. Two years flew by and in that time we had some major changes. We had a major custody battle in which Madison came to live with us permanently, my niece Dee Dee was born, and we bought a house. Then Jay and I were married. Now we were a family.
Ashlyn added another depth to my motherhood. I had been through all the potty training, preschool antics with Maddy- but never a newborn. It took us 2 1/2 years to get pregnant with Bean so we had a stressful worrisome pregnancy. But when she was born the euphoria set in. I was so thrilled and amazed that I had 2 little girls. Now I had to learn to juggle 2 kids.
The past 2 years having both my girls have been so much fun, so crazy, and most definitely irreplaceable.
So to all you mamas out there snuggle your little ones tonight and have a wonderful Mother's Day!!!